Featured Product Collections
Our Philosophy and Process
"Keep Doing Better"

At ADD W1, we believe in total customer satisfaction and after-sales support which gives us an edge over our competitors. Our unprecedented passion for the automobile is what drives us to produce top-quality automotive products and keep making improvements in order to deliver the best service possible. Our philosophy "Keep Doing Better", encourages us to go one step ahead and supply more than what is required to ensure customer gratification.
Upscale Design
ADD W1 Products do not only improve your vehicle's performance but uplift the exterior persona of the car as well. Every product is available in different color and style to match your preference and enhance the overall feel of the vehicle.
Development Process
The dedicated Quality Assurance Team follows a series of test on the final product to ensure its quality, function, and durability. If any inconsistency is found during the testing procedure, the whole process starts over again.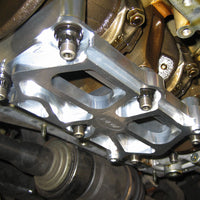 Testimonials
cant believe the amount of oil that goes into the intake on the newer 5.7 hemis. its ridiculous border line criminal!! they really need to fix the engines or make these catch cans come stock with the 5.7 cars/trucks

efrain delgadilloon January 31, 2014
Much higher quality than expected. Better material and build quality than my previous Greddy can.

Jake Schaferon March 7, 2014
This oil catch can is awesome. So far so good, I did notice a very slight increase in MPG on a 2013 Toyota Tacoma S/Ced.

Anthony Barsicon March 25, 2014
perfect, nice and easy to drain. awesome product... wish could order some more for my other cars and gift to friends with turbo engines.

Gilberton August 14, 2014
way better then I thought. amazing quality, and would recommend it to anyone. well worth the money, and is the best around.

Derek Prestonon January 1, 2014